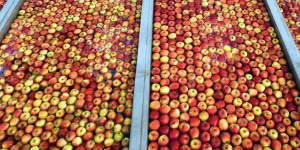 Line Leader
Line Supervisor for Packhouse near Tonbridge, Kent.
Job Purpose
To manage and control all the activities of a production line with its team off staff to achieve customer product specified quality standards in the most efficient and effective way.
Job Description
Main accountabilities:
Manage a packing line with a team effectively to achieve line KPI's ensuring product integrity, conformance to customer specifications, technical standards and business procedures.
Actively develop the production operatives on the line ensuring skills are trained and maintained in all of the key operating procedures.
Carry out product assessments on raw material, during production runs and post packing to ensure quality of finished product is conform customer quality specifications.
Manage the line production plan with the correct product usage as provided by planning and/or the production manager.
Ensure job processing through our ERP system is carried out correctly, reflecting correct running hours, product usage, yields and waste.
Work closely with the QA and compliance team ensuring that standards are managed within the customer and business specifications.
Ensure strict conformance to all H&S procedures.  Actively review the standard operating procedures and suggest and recommend improvements.
Actively participate as a member of the production team providing input to daily production meetings and ongoing business continuous improvements.
Any other duties and responsibilities as requested by senior management.
Communication
Main internal contacts of the role are:
Operations manager, Packhouse manager and QC manager on a daily basis to discuss quality issues, performance issues and to direct production activity.
Planning team on a regular basis to review product usage, quality and job processing issues.
Quality Control team on a daily basis to highlight any quality /compliance issues.
Engineering on a daily basis to discuss requirement for maintenance and repairs.
Label room operator ordering requirements.
Working Hours and Benefits
Full training will be given in business procedures and operating protocols.
Standard hours 07:30 – 16:15, two breaks unpaid total of 3/4 hour per day = 8 working hours.
Adrian Scripps Ltd currently runs a 6 day operation, Monday to Saturday.  This role will work on a flexible shift pattern covering 5 out of 6 days across all operational running hours.  You might be required to work outside these hours to meet demand of the business.
Pay Band £9.85 – £10.40 per hour, depending on experience.
OT after 48 hours paid at 125% of basic.
Holiday allowance 28 paid days per annum including bank holidays.
Paid fortnightly.
Additional days and regular overtime available.
Knowledge and Skills Required
We require prior experience of managing a multi-skilled team on manual processes preferably gained within fresh produce.  Exposure to managing of customer fluctuating demands and balancing resources effectively whilst maintaining conformance to specifications is seen as essential.
A good general education is required, and the post holder must be able to understand both written and spoken English in order to communicate effectively and complete the required business procedures.