Adrian Scripps Ltd has invested in some of the latest and most advanced grading and packing facilities in the world.
Our facility is centred around a Maf-Roda Pre-Grader, which photographs each apple at least 16 times to combine computerized colour, size, blemish and sugar analysis to ensure consistency when meeting customer specifications. Typically more than 10 tonnes per hour can be graded.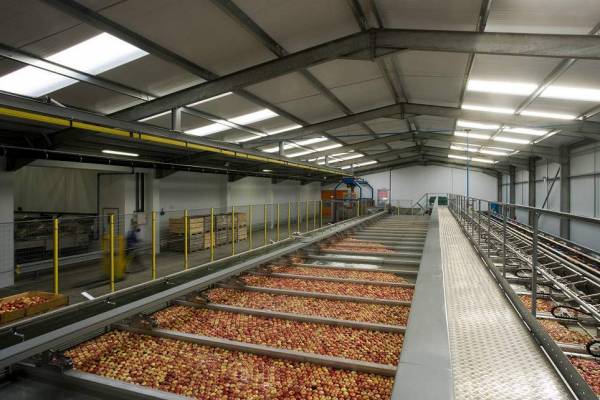 The pre-packing facilities allow a much more efficient process for the Packhouse. As exponents of the flow-wrap system we currently have 5 machines capable of packing count and size variations at speeds in excess of 40 packs per minute.
In the interests of improving efficiency, we have developed end of line automation with Brillopak. The first of its kind- this machine can both fill and stack trays automatically without requiring any controlling.
We also understand the need for variation and therefore there are also polybag, labelling and loose packing lines to offer a robust and complete service. With an effective stock management system, the origin of fruit can be traced from the supermarket shelf back to the orchard it came from.