REVO Harvesting Machines Improve Orchard Efficiency
The REVO  platform has truly revolutionised the fruit harvesting process, reducing labour and picking time.
A dream to operate, as well as improving harvesting efficiency, the multi- level platform makes the task much easier for pickers. These compact machines gently and carefully convey the fruit seamlessly from picker to bin, thus maintaining the quality of the produce.
Once harvesting is complete the machine can be adapted for a wide range of orchard management tasks such as pruning, thinning and operating hail nets. Visit our Youtube Channel for more information
Sold & Distributed by Hortus Machinery Ltd a subsidiary of Adrian Scripps Ltd.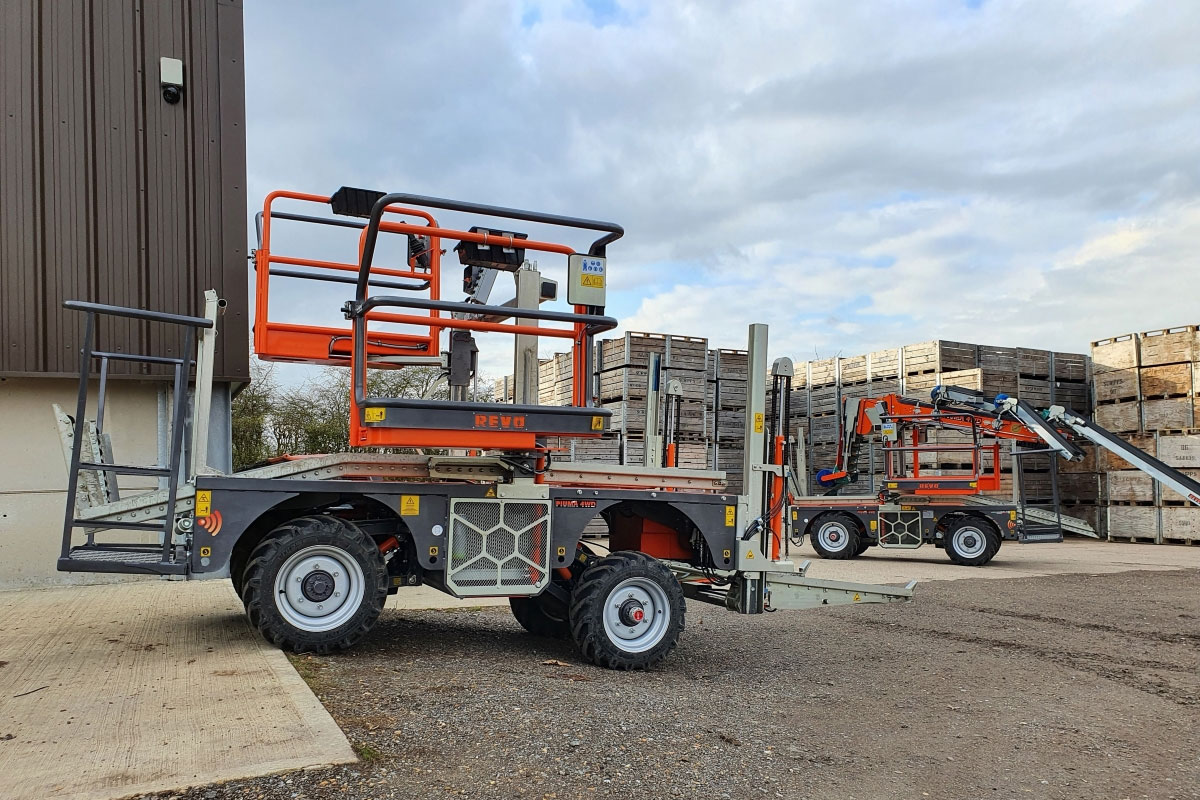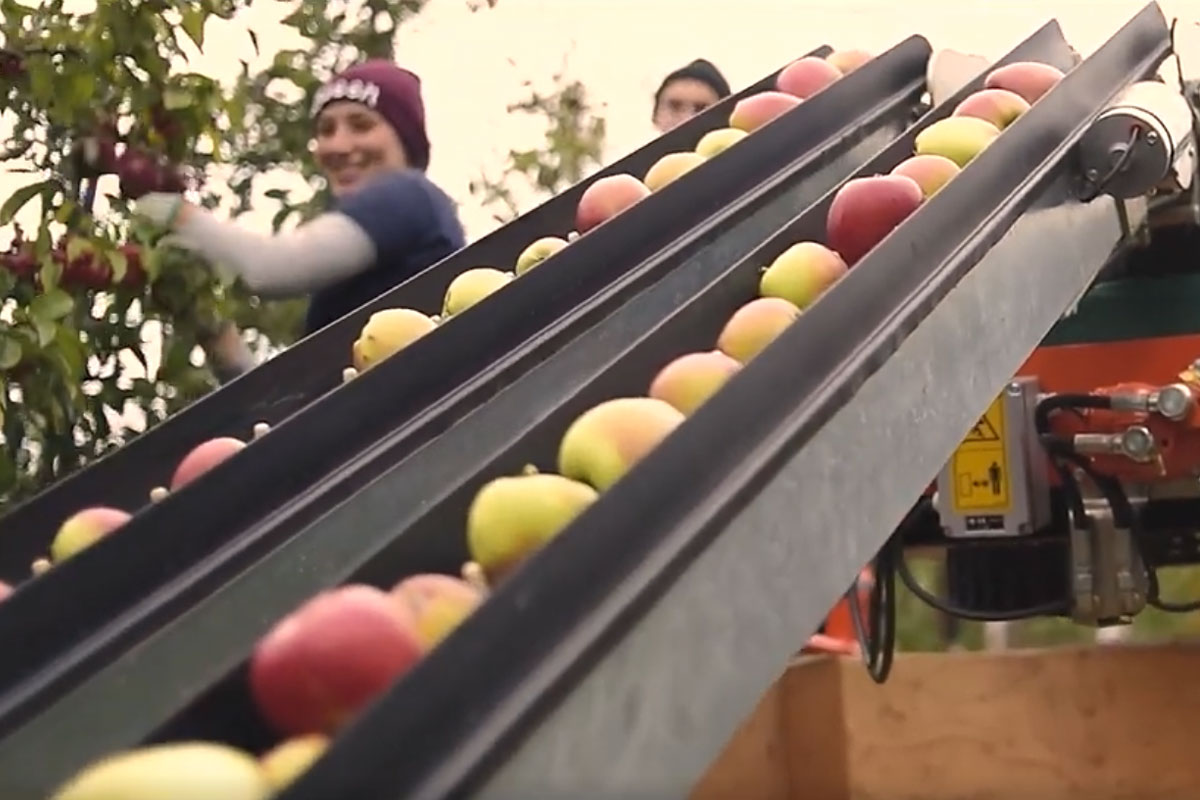 Interested in improving the efficiency of your fruit enterprise? Please call our team for a quote and demo
Sales: James Simpson – James@adrianscripps.co.uk
Office: 01892 832406
Demonstration: Radu Tandarescu – Radu@adrianscripps.co.uk
Mobile: 07734 398451